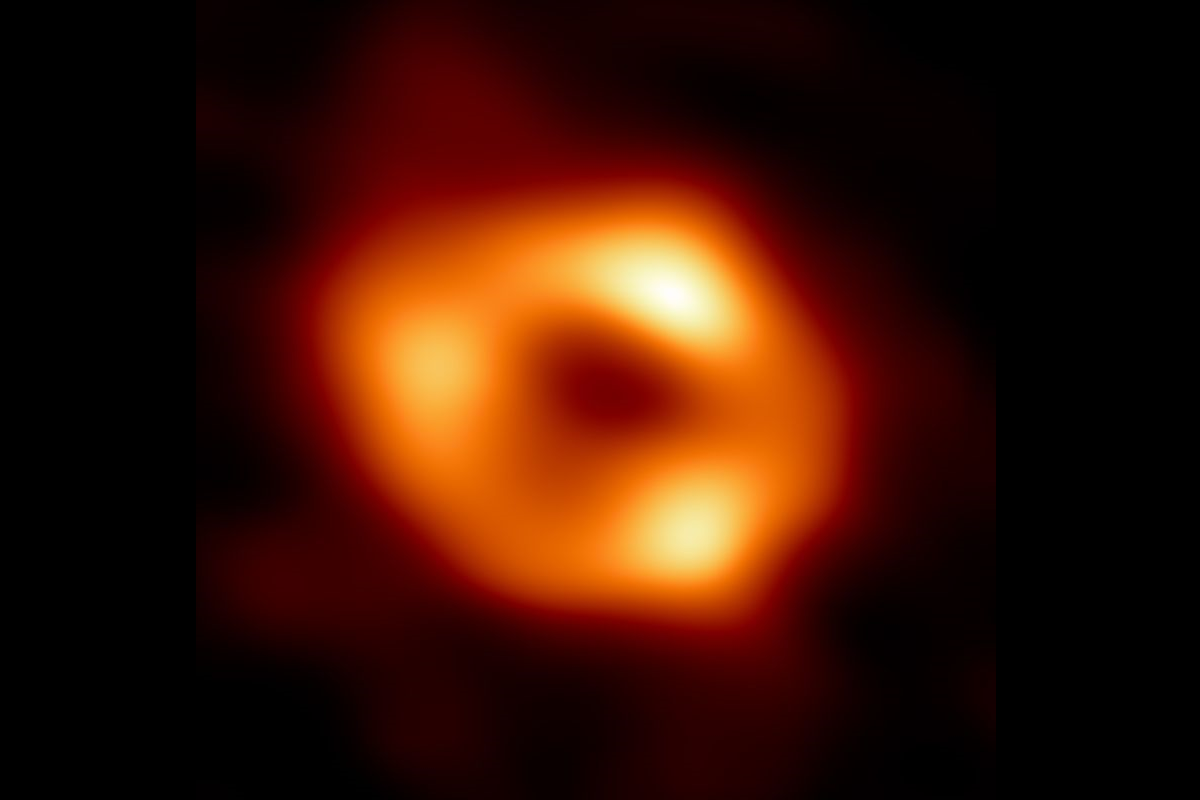 CANCELLED – How Do Scientists See Black Holes?
CANCELLED
We are very disappointed to announce the cancellation of this show due to Covid 19 exposure. Because this speaker lives out of state, we have no solid plans for rescheduling anytime soon, but if we get the chance to bring her back to the stage, we'll let everyone know on our newsletter and social media channels. Meanwhile, let's all look at the gorgeous pictures from the James Webb Space Telescope shall we?
Ticket holders will be contacted by the theater.
——————-
If light can't escape from black holes, how do we know where they are and what they're doing? Black holes formed from dying massive stars are the densest things in the universe. They have ten to 100 times the mass of the Sun crammed into a space that is only tens of miles across. There are also supermassive black holes at the centers of most galaxies (including our own Milky Way galaxy), that are millions to billions of times more massive than the Sun.
Black holes get their name because their gravity is so strong that not even light can escape, so they look black to us. However, we still know where lots of them are. Scientists can find and study black holes from effects they have on the space environment around them. In this talk, astronomer Dr. Abbie Stevens tells us about the ways of finding black holes and learning more about their extreme physics.
Dr. Abbie Stevens is an NSF Astronomy & Astrophysics Postdoctoral Fellow at Michigan State University and the University of Michigan. She studies black holes and neutron stars by looking at X-ray light coming from stars they're eating. Alongside this research, Abbie is involved in X-ray space telescopes, science advising on creative projects, open-source software development, astronomy data science, science literacy education, and mental health initiatives in academia.
COVID POLICY
Vaccine cards required and checked at entry. Masks are recommended (and subject to be required following any County mandate changes).
Event Date

Thursday, July 14, 2022

Start Time

7:00 pm Pacific

Tickets

Door

General Admission: $25

get tickets

Ticket fine print

We at Science on Tap are committed to offering educational opportunities to adults who want to learn. If the ticket price is a hardship for you, please write to us and we're happy to provide reduced-price tickets to those who request them. More information on our ticket prices.

A note on advance ticket sales: There is an additional fee for purchase, but this ticket guarantees a seat at the event start time of 7:00pm. In the event of a sold-out show, tickets not redeemed by 7:10pm may be released. Advance ticket sales end at 12:00am the night before the show.


Join our Patreon or make a one-time donation to support our efforts!

Support Us

Venue

Alberta Rose Theatre