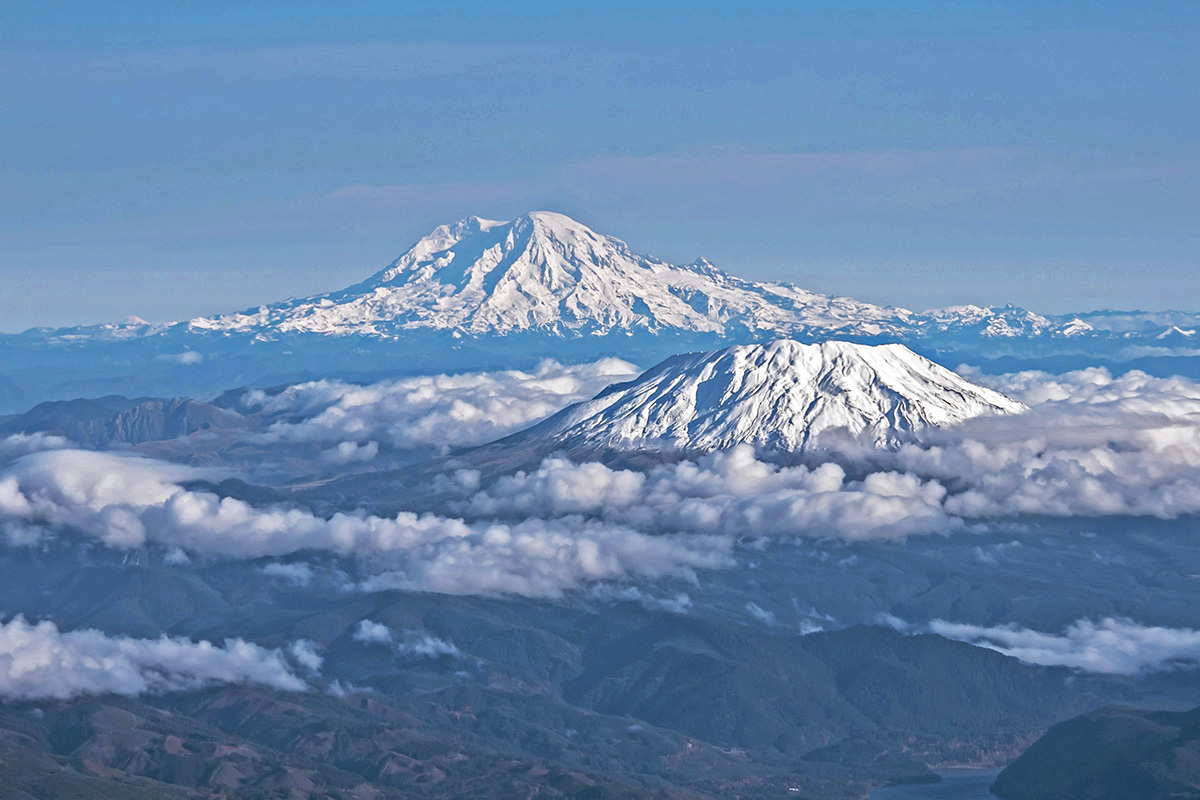 NEW DATE! Volcanoes Next Door: Mount St. Helens and Recent Cascade Eruptions
This event was originally scheduled for May 13 but has been moved to October 14.
On a quiet morning 40 years ago, Mount St. Helens erupted and the damage and devastation was beyond anticipation. 540 million tons of ash was spewed into the air, 57 people were killed, and the profound effects on the surrounding landscape can still be seen today. Could it happen again? Could one of the other volcanoes nearby do the same thing?
At this Science on Tap, geologist Nick Zentner remembers Mount St. Helens and will take a geological look at other recent eruptions in the Cascades. When is the last time Mount Hood erupted? Mount Rainier? Other Cascades volcanoes? Come learn about geologic clues surrounding the volcanoes and human stories from recent eruptions.
Nick Zentner is a geology professor at Central Washington University and the host of the PBS series "Nick on the Rocks." His Geology 101 class is open to the public, and he also delivers an evening lecture series in Ellensburg called "Downtown Geology Lectures". He leads the Ellensburg Chapter of the Ice Age Flood Institute and in 2015 received the prestigious James Shea Award, a national award presented for exceptional contributions of Earth science for the public.
---
This event is sponsored by:

Event Date

Wednesday, November 11, 2020

Tickets

Presale

General Admission: $13

Students & Seniors: $7

VIP: $20 what is this?

VIP tickets guarantee front center seating that stay available through the entire show — meaning you can arrive late and your seat will be waiting for you.

Supporter: $39 what is this?

Supporter tickets get VIP benefits (guaranteed seating) plus a voluntary upcharge to help support ASL interpretation services and other event production expenses.

Door

General Admission: $15

Students & Seniors: $10

purchase tickets

Ticket fine print

We at Science on Tap are committed to offering educational opportunities to adults who want to learn. If the ticket price is a hardship for you, please write to us and we're happy to provide reduced-price tickets to those who request them. More information on our ticket prices.

A note on advance ticket sales: There is an additional fee for purchase, but this ticket guarantees a seat at the event start time of 7:00pm. In the event of a sold-out show, tickets not redeemed by 7:10pm may be released. Advance ticket sales end at 12:00am the night before the show.

Venue

Location

Available Food & Drink

Beer, wine, popcorn, pizza slices, and snacks available.