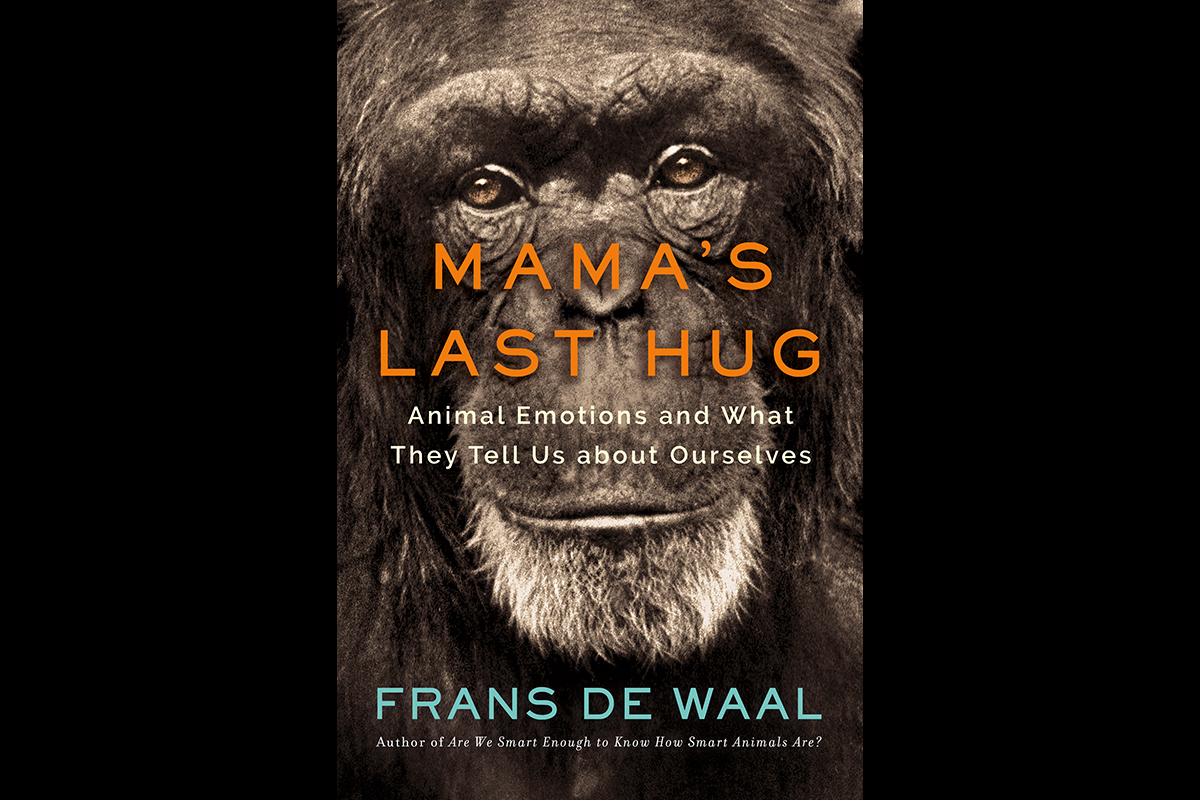 Mama's Last Hug: Animal Emotions and What They Tell Us about Ourselves
New York Times best-selling author and primatologist Frans de Waal explores the fascinating world of animal and human emotions in his new book Mama's Last Hug. It opens with the dramatic farewell between Mama, a dying fifty-nine-year-old chimpanzee matriarch, and biologist Jan Van Hooff. This heartfelt final meeting of two longtime friends, widely shared as a video, offers a window into how deep and instantly recognizable these bonds can be. So begins Frans de Waal's whirlwind tour of new ideas and findings about animal emotions, based on his renowned studies of the social and emotional lives of chimpanzees, bonobos, and other primates.
At this special Science on Tap, join us for De Waal's discussion of facial expressions, animal sentience and consciousness, Mama's life and death, the emotional side of human politics, and the illusion of free will. Learn how he distinguishes between emotions and feelings, all the while emphasizing the continuity between our species and other species. Hear about his radical proposal that emotions are like organs: we don't have a single organ that other animals don't have, and the same is true for our emotions.
Frans de Waal has been named one of Time magazine's 100 Most Influential People. The author of Are We Smart Enough to Know How Smart Animals Are?, among many other works, he is the C. H. Candler Professor in Emory University's Psychology Department and director of the Living Links Center at the Yerkes National Primate Research Center. He lives in Atlanta, Georgia.
Event Date

Thursday, March 21, 2019

Start Time

7:00 pm Pacific

Tickets

Venue

Available Food & Drink

Beer, wine, & sodas, as well as pizza and snacks like candy bars and mixed nuts.