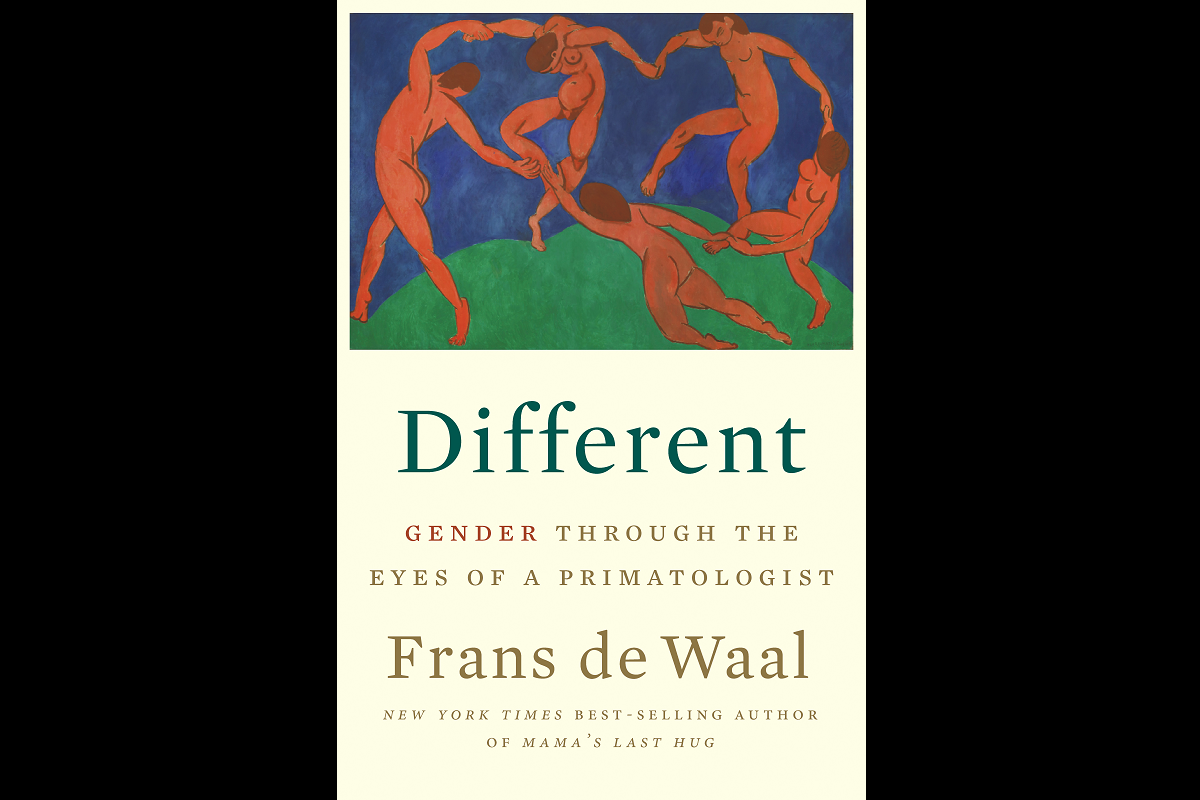 Different: Gender Through the Eyes of a Primatologist
This event will be IN PERSON at the Alberta Rose Theatre and also ONLINE ($15)
TICKETS HERE: Visit this link for both in-person and online tickets.
How different are men and women? Are differences due to biological sex or to culture? How do they compare with what is known about our fellow primates? Do apes also culturally learn their sex roles or is "gender" uniquely human?
In Different: Gender Through the Eyes of a Primatologist, world-renowned primatologist Frans de Waal draws on decades of observation and studies of both human and animal behavior to argue that despite the linkage between gender and biological sex, biology does not automatically support the traditional gender roles that exist in human societies. It certainly doesn't justify the gender inequalities in those societies.
Using chimpanzees and bonobos to illustrate this point, de Waal challenges widely held beliefs about masculinity and femininity, and common assumptions about authority, leadership, cooperation, competition, filial bonds, and sexual behavior. He discusses sexual orientation, gender identity, and the limitations of the gender binary, exceptions to which are also found in other primates.
With humor, clarity, and compassion, Different seeks to broaden the conversation about human gender dynamics by promoting an inclusive model that embraces differences, rather than negating them.
Frans de Waal, author of Mama's Last Hug, is C. H. Candler Professor Emeritus of Primate Behavior at Emory University and the former director of the Living Links Center at the Yerkes National Primate Research Center.
Event Date

Friday, April 8, 2022

Start Time

7:00 pm Pacific

Tickets

Door

General Admission: $25

get tickets

Ticket fine print

We at Science on Tap are committed to offering educational opportunities to adults who want to learn. If the ticket price is a hardship for you, please write to us and we're happy to provide reduced-price tickets to those who request them. More information on our ticket prices.

A note on advance ticket sales: There is an additional fee for purchase, but this ticket guarantees a seat at the event start time of 7:00pm. In the event of a sold-out show, tickets not redeemed by 7:10pm may be released. Advance ticket sales end at 12:00am the night before the show.


Join our Patreon or make a one-time donation to support our efforts!

Support Us

Venue

Location

Available Food & Drink

Hand pies & pizza rolls, snacks, sweets, with a a full bar and a great selection non-alcoholic drinks, coffee and tea.

Accessibility Information

Vaccine cards required at Science on Tap events. Masks are highly recommended, but not required. Visit

the Alberta Rose COVID safety policies page

for more information.

There are no stairs to enter the theater. There is ramp down to seating area and wheelchair space in the front.