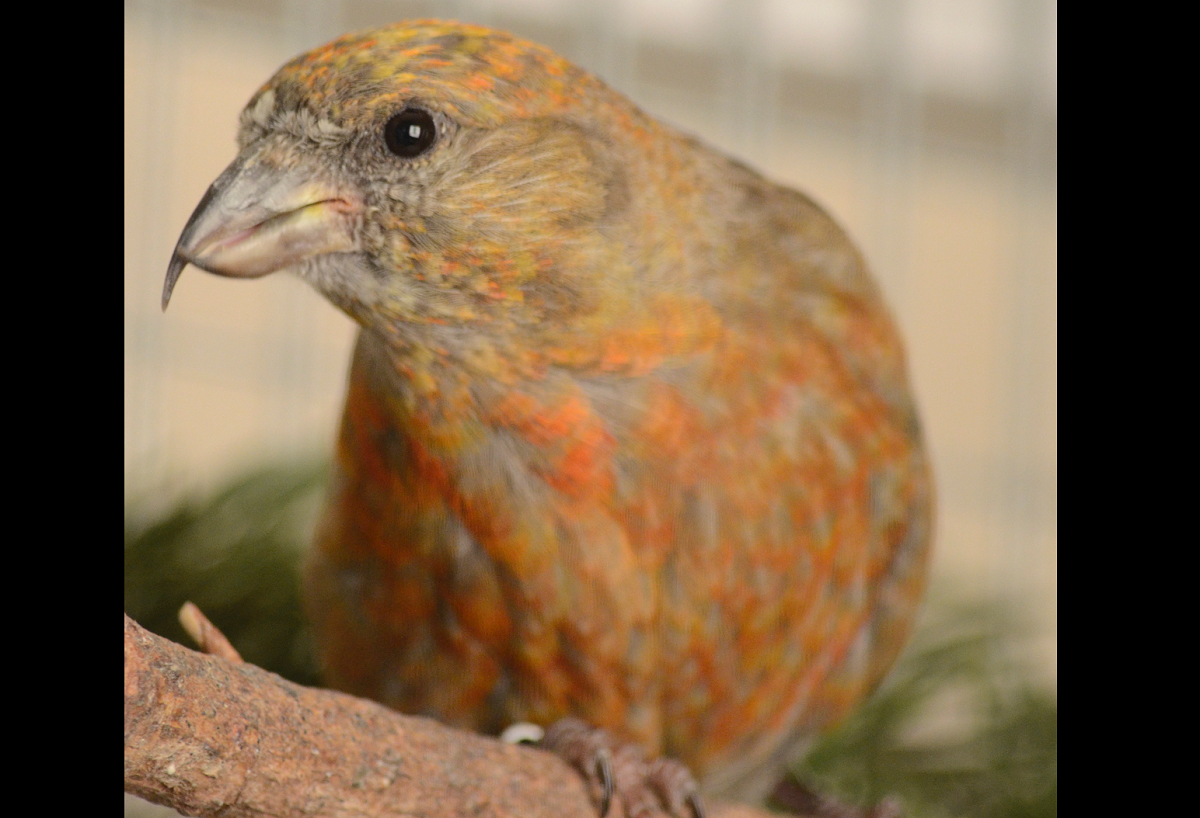 Amazing Adaptations: How Birds Cope with Hardship
Most of us humans are able to retreat to the safety of a building or a well-stocked pantry to wait out storms, smoke, or heat waves…but what do all the birds do? Do they also seek shelter? Do they leave? How long can they wait before they must go try to find food? Such decisions can literally mean life or death.
Some amazing adaptations help them decide what to do. For example, information from nearby neighbors can change their brains and how they process stress…and can even affect how large their intestines are! These strategies help them to cope with times of unpredictable food and highlight how important social interactions are for birds.
Dr. Jamie Cornelius and her lab study behavioral and physiological strategies that birds use to cope with unpredictable change. In other words, why do some birds survive better than others when the going gets tough? She'll describe field and lab experiments that help us understand their needs and what strategies might help them to cope with global change. While many talks centered on climate change can fill you with doom and gloom, this one just might give you reason to hope that mother nature has some tricks up her sleeve.
Dr. Jamie Cornelius is an assistant professor at Oregon State University in the Department of Integrative Biology. She earned a B.S. in Zoology at the University of Washington and a PhD in Animal Behavior at UC Davis. She spent several years as a post-doctoral scholar at the Max Planck Institute of Ornithology in Germany and as a Fulbright fellow at St. Petersburg State University in Russia. Hard work and good luck have brought her back to the Pacific Northwest – and to Vancouver, where she first started her science career at Columbia River High School nearly 30 years ago!
Event Date

Wednesday, February 21, 2024

Start Time

7:00 pm Pacific

Tickets

Door

General Admission: $25

get tickets

Ticket fine print

We at Science on Tap are committed to offering educational opportunities to adults who want to learn. If the ticket price is a hardship for you, please write to us and we're happy to provide reduced-price tickets to those who request them. More information on our ticket prices.

A note on advance ticket sales: There is an additional fee for purchase, but this ticket guarantees a seat at the event start time of 7:00pm. In the event of a sold-out show, tickets not redeemed by 7:10pm may be released. Advance ticket sales end at 12:00am the night before the show.

Venue

Alberta Rose Theatre