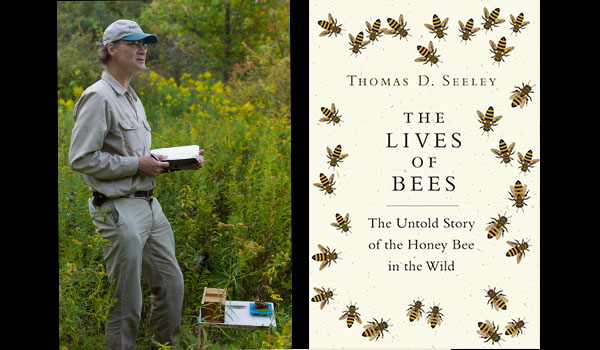 The Lives of Bees: The Untold Story of the Honey Bee in the Wild
Humans have kept honey bees in hives for millennia, yet only in recent decades have biologists begun to investigate how these industrious insects live in the wild. The Lives of Bees is Thomas Seeley's captivating story of what scientists are learning about the behavior, social life, and survival strategies of honey bees living outside the beekeeper's hive—and how wild honey bees may hold the key to reversing the alarming die-off of the planet's managed honey bee populations.
Seeley presents an entirely new approach to beekeeping—Darwinian Beekeeping—which enables honey bees to use the toolkit of survival skills their species has acquired over the past thirty million years, and to evolve solutions to the new challenges they face today. He shows beekeepers how to use the principles of natural selection to guide their practices, and he offers a new vision of how beekeeping can better align with the natural habits of honey bees.
Dr Thomas D. Seeley is the Horace White Professor in Biology at Cornell University. He is the author of Following the Wild Bees, Honeybee Democracy, and Honeybee Ecology as well as The Wisdom of the Hive.
Event Date

Wednesday, May 15, 2019

Start Time

7:00 pm Pacific

Tickets

Venue

Location

Available Food & Drink

Full Bar, hand pies, pizza rolls, and an assortment of sweets and snacks available.

Accessibility Information

No stairs to enter, ramp down to seating area, wheelchair space in the front. ASL interpretation available at select events.