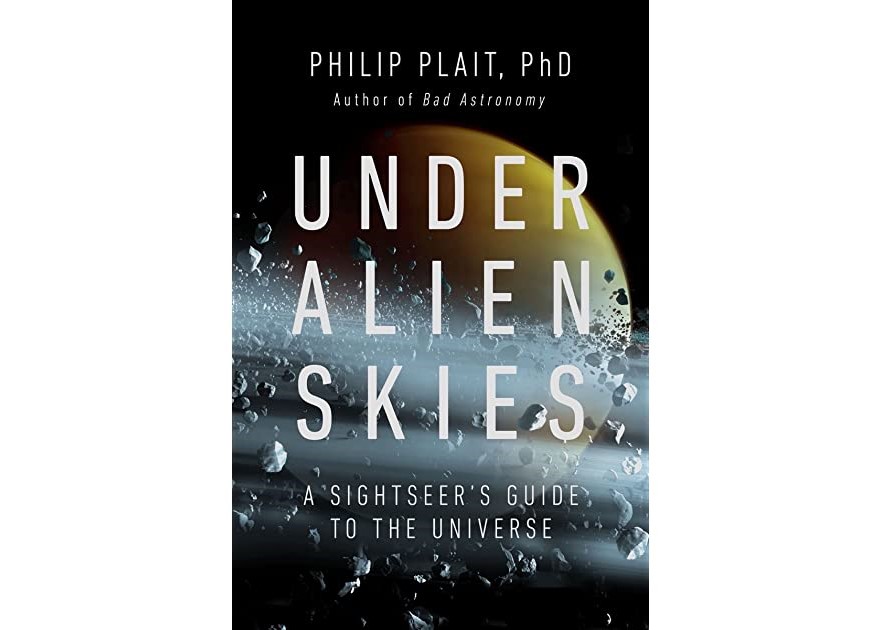 Under Alien Skies: A Sightseer's Guide to the Universe
Have you ever wondered what it would be like to travel the universe? How would Saturn's rings look from a spaceship sailing just above them? If you were falling into a black hole, what's the last thing you'd see before getting spaghettified? While traveling in person to most of these amazing worlds may not be possible—yet—the would-be space traveler need not despair: you can still take the scenic route through the galaxy with renowned astronomer and science communicator Philip Plait.
At this Science on Tap, Plait draws ingeniously on both the latest scientific research and his prodigious imagination to transport you to ten of the most spectacular sights outer space has to offer. In vivid, inventive scenes informed by rigorous science—injected with a dose of Plait's trademark humor—Under Alien Skies places you on the surface of alien worlds, onto a two-hundred-meter asteroid, stargazing from the rim of an ancient volcano on a planet where it is eternally late afternoon.
For the aspiring extraterrestrial citizen, casual space tourist, or curious armchair traveler, Plait is an illuminating, always-entertaining guide to the most otherworldly views in our universe.
Philip Plait, PhD, is an astronomer, sci-fi dork, TV documentary talking head, and all-around science enthusiast. The author of Bad Astronomy and Death from the Skies!, he writes the Bad Astronomy newsletter and lives in Colorado.
Event Date

Wednesday, May 24, 2023

Start Time

7:00 pm Pacific

Tickets

Door

General Admission: $25

get tickets

Ticket fine print

We at Science on Tap are committed to offering educational opportunities to adults who want to learn. If the ticket price is a hardship for you, please write to us and we're happy to provide reduced-price tickets to those who request them. More information on our ticket prices.

A note on advance ticket sales: There is an additional fee for purchase, but this ticket guarantees a seat at the event start time of 7:00pm. In the event of a sold-out show, tickets not redeemed by 7:10pm may be released. Advance ticket sales end at 12:00am the night before the show.

Venue

Location

Available Food & Drink

Hand pies & pizza rolls, snacks, sweets, with a a full bar and a great selection non-alcoholic drinks, coffee and tea.

Accessibility Information

Vaccine cards required at Science on Tap events. Masks are highly recommended, but not required. Visit

the Alberta Rose COVID safety policies page

for more information.

There are no stairs to enter the theater. There is ramp down to seating area and wheelchair space in the front.