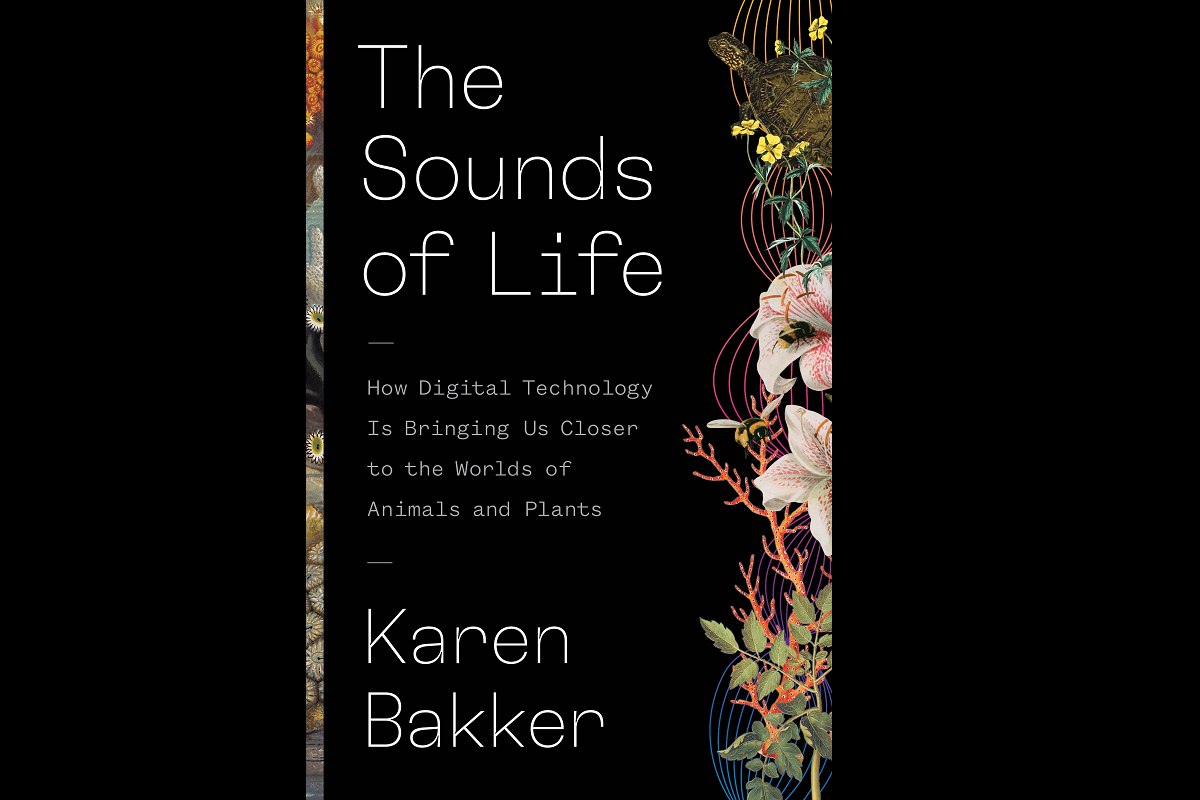 The Sounds of Life: How Digital Technology Is Bringing Us Closer to the Worlds of Animals and Plants
This event will be IN PERSON at the Alberta Rose Theatre and also ONLINE ($15)
Technology often distracts us from nature, but what if it could reconnect us instead? In The Sounds of Life political ecologist Karen Bakker shares fascinating and surprising stories of nonhuman sound, interweaving insights from technological innovation and traditional knowledge.
We meet scientists using sound to protect and regenerate endangered species from the Great Barrier Reef to the Arctic and the Amazon. We discover the shocking impacts of noise pollution on both animals and plants. We learn how artificial intelligence can decode nonhuman sounds, and meet the researchers building dictionaries in East African Elephant and Sperm Whalish.
At once meditative and scientific, The Sounds of Life offers hope for environmental conservation and affirms humanity's relationship with nature in the digital age.
Karen Bakker is a Professor at the University of British Columbia and, in 2022/23, Martina S. Horner Distinguished Visiting Professor and Fellow of the Harvard Radcliffe Institute for Advanced Studies. Her Smart Earth project explores the relationship between digital innovation and environmental sustainability, including research at the frontier of digital bioacoustics, featured in her new book The Sounds of Life.
Get 15% off with code SoundsOfLife15 at Broadway Books!
COVID POLICY
Vaccine cards required and checked at entry. Masks are recommended (and subject to be required following any County mandate changes).
Event Date

Wednesday, October 26, 2022

Start Time

7:00 pm Pacific

Tickets

Door

General Admission: $25

get tickets

Ticket fine print

We at Science on Tap are committed to offering educational opportunities to adults who want to learn. If the ticket price is a hardship for you, please write to us and we're happy to provide reduced-price tickets to those who request them. More information on our ticket prices.

A note on advance ticket sales: There is an additional fee for purchase, but this ticket guarantees a seat at the event start time of 7:00pm. In the event of a sold-out show, tickets not redeemed by 7:10pm may be released. Advance ticket sales end at 12:00am the night before the show.


Join our Patreon or make a one-time donation to support our efforts!

Support Us

Venue

Alberta Rose Theatre