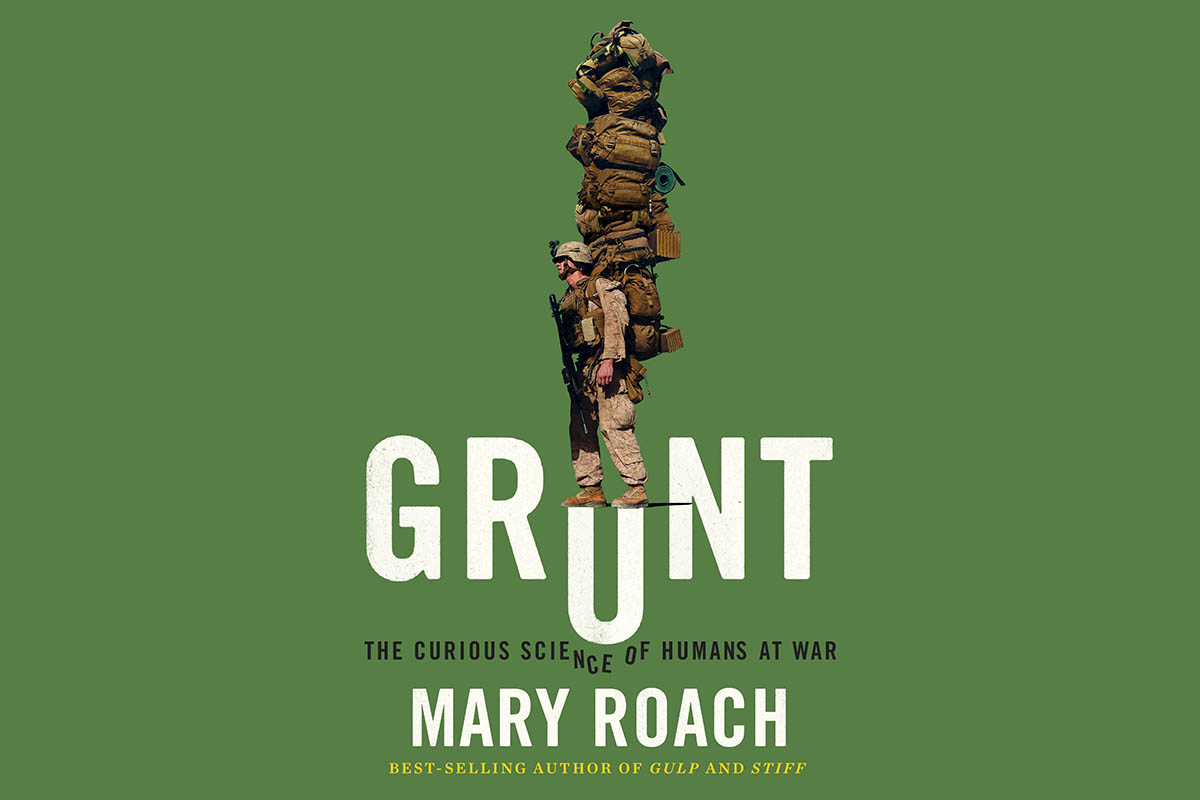 Grunt: The Curious Science of Humans at War, with author Mary Roach!
If you have a sense of humor, Mary Roach is either already your favorite science author or she's about to be. In this revived live show, chat along in Zoom as we present Mary Roach from our show in 2017 when her book Grunt: The Curious Science of Humans at War had come out. The onstage interview includes:


how she gets inspiration for her books
mixing up cup holders for rifle holders
shark repellent for astronauts
tips for asking someone in special forces if he's ever had diarrhea while on a secret mission
why she picks taboo topics and gets personally involved in the research
Presenting never-before-seen footage of the 2017 show (except for those who were actually there)! This revived show will be introduced live, followed by the prerecorded, rerendered show from the theater, but attendees can chat live as they watch!
Event Date

Tuesday, December 28, 2021

Start Time

7:00 pm Pacific

Tickets

Ticket Price: $15 for VIP Supporter
$5 for General Admission
FREE tickets also available!

get tickets

Location

This event will take place in a Zoom Webinar. Attendees will be able to participate in the chat and submit questions for the live online Q&A with the speaker.

Attendees will not be visible or audible during the event.

Register for Zoom event.

Available Food & Drink

Grab an (adult) beverage of your choice and join us!