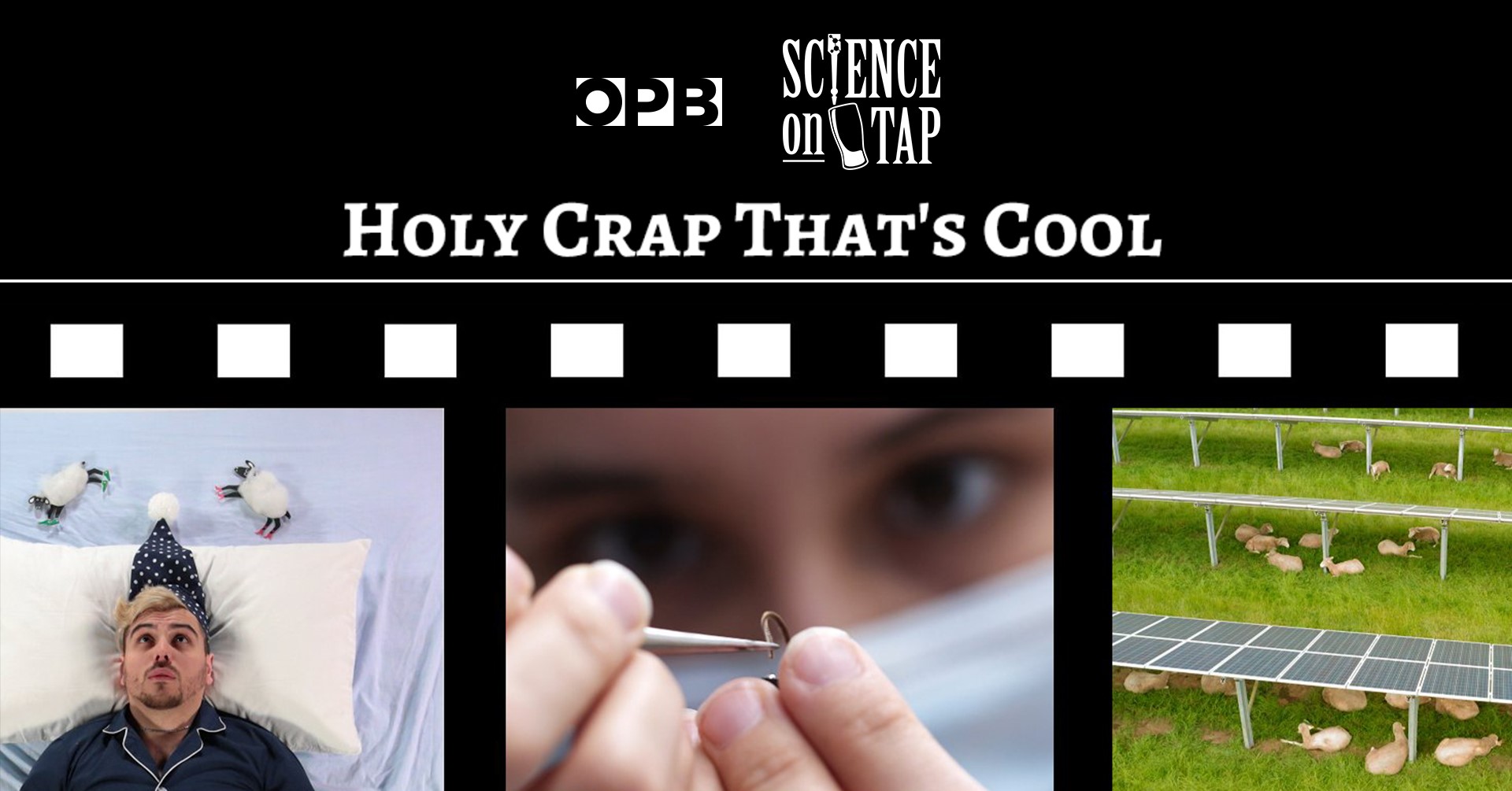 Holy Crap That's Cool! Behind-the-Scenes of OPB's "All Science. No Fiction"
Making a video series as fun as "All Science. No Fiction" takes a dash of ingenuity, a splash of whimsy plus a full jigger of "how do we pull this off? Join the stage show as the makers behind OPB's new science series show you how they stop-motion your sleep cycle, tackle the spirits of the bug-drone and otherwise bring joy to your science-video experience. "All Science. No fiction" launches a new season soon but why wait? They want to hear and share with you now! Expect volunteers from the audience and prizes for participation!
"All Science. No Fiction." uses whimsy, curiosity, and fun to place a spotlight on PNW scientists and the work they're doing. These stories are about new marvels of technology, cutting-edge solutions and inventions, and grand ideas that pass the HCTC (Holy Crap That's Cool!) test. How do they pull off all the different things they do on camera to try to get you as excited about science in the Pacific Northwest as they are?
Jes Burns and Brandon Swanson are the production team behind "All Science. No Fiction." Jes is a science reporter and producer for OPB's Science & Environment unit. Brandon is a videographer and editor, working on OPB shows like Oregon Field Guide. They've worked in some places, won some awards, and really dig scientists and making videos about their work.
In-person show only. This show is a repeat (though with some add-ons!) from the Alberta Rose show in September 2021.
COVID POLICY
Verbal vaccine confirmation required; masks encouraged.
Event Date

Thursday, January 26, 2023

Start Time

7:00 pm Pacific

Tickets

Door

General Admission: $20

get tickets

Ticket fine print

We at Science on Tap are committed to offering educational opportunities to adults who want to learn. If the ticket price is a hardship for you, please write to us and we're happy to provide reduced-price tickets to those who request them. More information on our ticket prices.

A note on advance ticket sales: There is an additional fee for purchase, but this ticket guarantees a seat at the event start time of 7:00pm. In the event of a sold-out show, tickets not redeemed by 7:10pm may be released. Advance ticket sales end at 12:00am the night before the show.