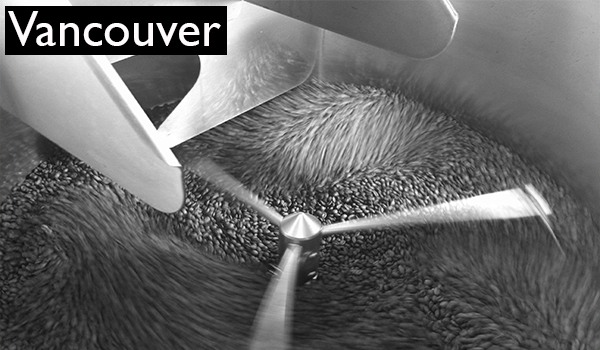 Fire-Bending: Coffee Roasting and its Effect on the Bean
The flames roaring, the ever-changing smells, the rhythmic sounds of the movement of the beans within the metal dragon. Inside, coffee beans are loosing water content, amino acids are catalyzing reactions with monosaccharides, oligosaccharides are undergoing caramelization, organic acids are breaking down while others are forming from the breakdown of these carbohydrates while developing pressures that can exceed 300 psi. At the end of the day, 300 volatile aromatics are transformed into over 1000. This craft, so often pictured in the artisanal idyllic is blending of science, art, and craft: bending fire to transform raw coffee into roasted beans.  

In this session, Rob Hoos, author and Director of Coffee at Nossa Familia, will introduce us to the world of coffee roasting, as well as dive into some of the science that underpins and guides the profession of a coffee roaster. Looking at the process from start to finish, we will come to understand the basic design, chemistry, and thermodynamics of the process as well as dive into current research on the manipulation of flavor development during coffee roasting. 
---
This event is sponsored by:

Event Date

Wednesday, June 12, 2019

Start Time

7:00 pm Pacific

Tickets

Venue

Location

Available Food & Drink

Beer, wine, popcorn, pizza slices, and snacks available.

Accessibility Information

Vaccine cards required at Science on Tap events. Masks are highly recommended, but not required.