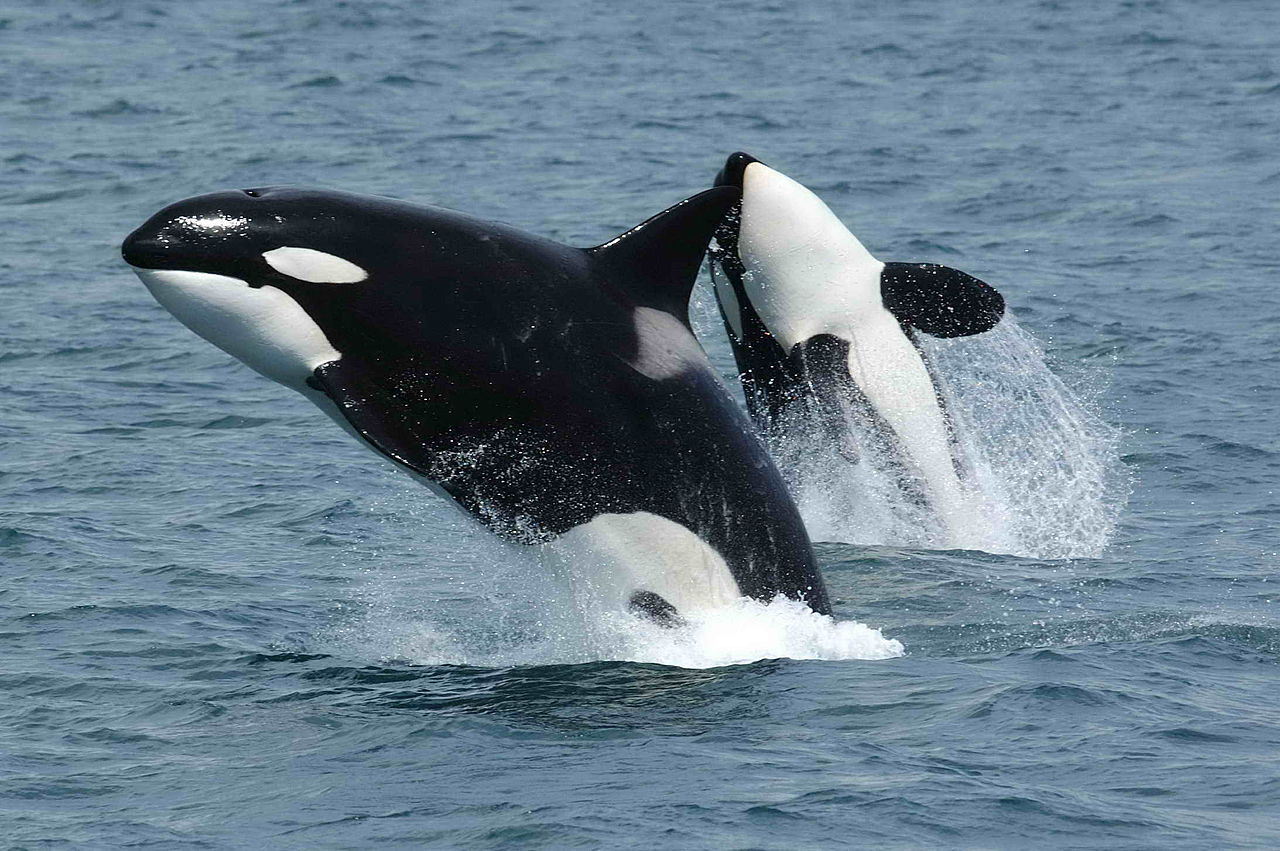 Why Poop is the Golden Ticket for Killer Whale Research
How do scientists learn about the health and diet of whales and dolphins when these species are often hidden in the ocean depths?
Thanks to rapid developments in genetic technologies (e.g. feces and environmental DNA (eDNA)), scientists have an ever-growing, noninvasive toolkit to look at what these leviathans are feeding on. They're piecing together a picture of who ate what and helping to fill in some of the questions plaguing managers and conservationists focused on the endangered Southern Resident killer whales, including stock structure, diet, health, and genetic fitness.
Dr. Kim Parsons will describe her journey into the world of whale poop and how she's using molecular genetics to help managers prioritize goals to support the recovery of the iconic Southern Resident killer whales. At this Science on Tap, learn how whale poop is providing amazing insights into killer whales and their prey.
Kim Parsons, Ph.D. leads the Molecular Genetics team in the Conservation Biology Division at the Northwest Fisheries Science Center (NOAA Fisheries) in Seattle, WA. Kim is a molecular ecologist focusing on the development and application of genetic and genomic tools to support the conservation and management of marine species. Kim works closely with academic, non-profit and federal partners on research spanning many species and many oceans.
COVID POLICY
Please be vaccinated and don't forget to bring your mask!
Event Date

Wednesday, March 8, 2023

Start Time

7:00 pm Pacific

Tickets

Door

General Admission: $20

get tickets

Ticket fine print

We at Science on Tap are committed to offering educational opportunities to adults who want to learn. If the ticket price is a hardship for you, please write to us and we're happy to provide reduced-price tickets to those who request them. More information on our ticket prices.

A note on advance ticket sales: There is an additional fee for purchase, but this ticket guarantees a seat at the event start time of 7:00pm. In the event of a sold-out show, tickets not redeemed by 7:10pm may be released. Advance ticket sales end at 12:00am the night before the show.