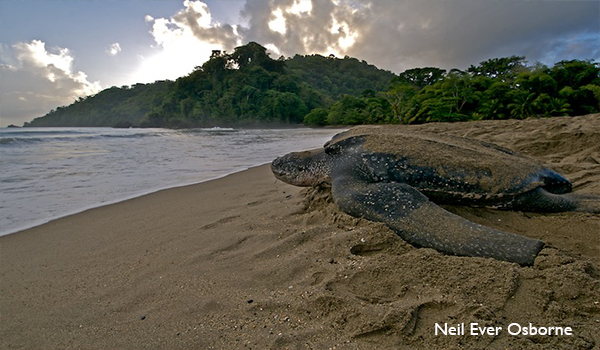 Sea Turtles: Mysteries of the Ocean
Sea turtles are magnificent creatures that have survived 100 million years of evolution and are critical to the health of the ocean ecosystem. Despite more than 50 years of research and recent advances in technology, scientists have only begun to understand these animals who spend the majority of their lives at sea and can travel thousands of miles every year. Human activities are threatening sea turtles with extinction through things such as habitat destruction and climate change, but scientists and concerned volunteers are helping bring them back.  

At this Science on Tap, Brad Nahill, President of SEE Turtles and a co-author of the Worldwide Travel Guide to Sea Turtles will talk about innovative research efforts, emerging threats to these animals, and his team's education and conservation efforts around the world. Their efforts have helped save more than 2 million endangered hatchlings, launched a worldwide effort to end demand for tortoiseshell products, and have generated more than $1 million for conservation and coastal communities, resulting in the organization being named a finalist for the World Travel and Tourism Council's Changemakers Award. Join us to learn why sea turtles are important, how people are working to save them, and ways that you can join in the efforts to protect these graceful animals. 
---
This event is sponsored by:

Event Date

Wednesday, May 8, 2019

Start Time

7:00 pm Pacific

Tickets

Venue

Location

Available Food & Drink

Beer, wine, popcorn, pizza slices, and snacks available.

Accessibility Information

Vaccine cards required at Science on Tap events. Masks are highly recommended, but not required.