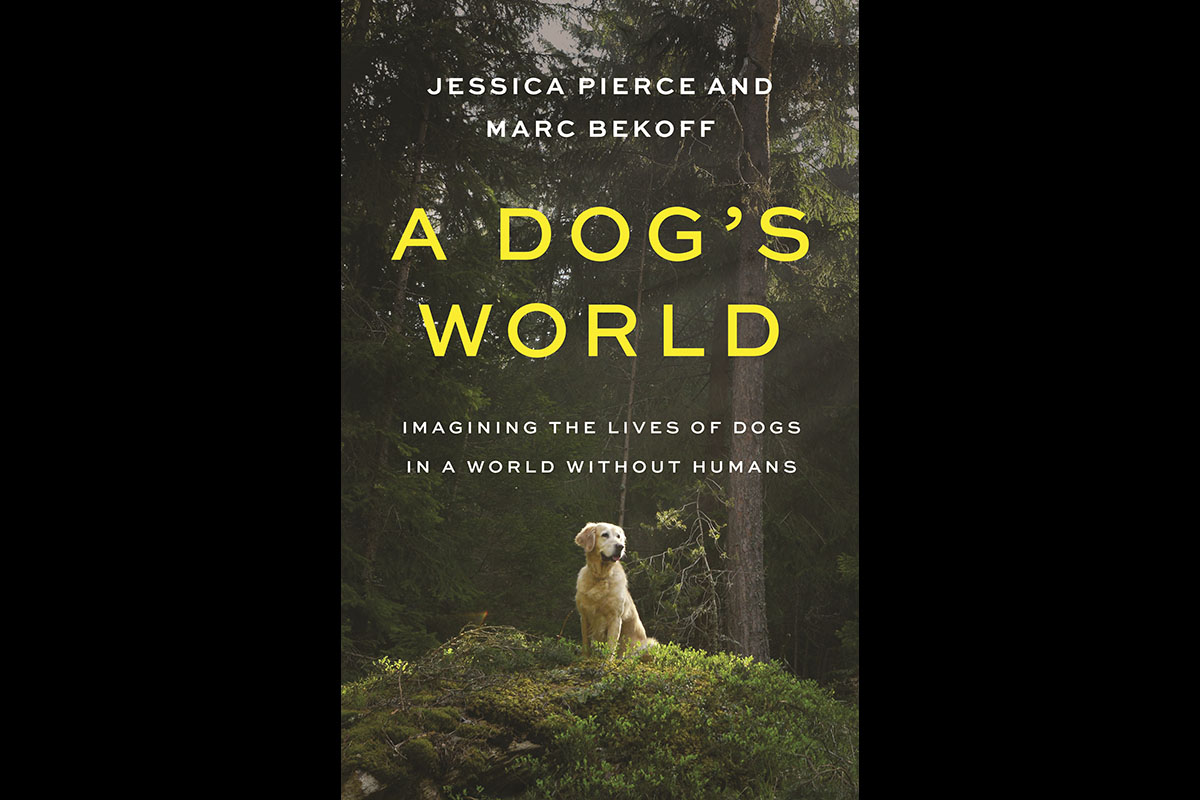 A Dog's World: Imagining the Lives of Dogs in a World Without Humans
What would happen to dogs if humans simply disappeared? Would dogs be able to survive on their own without us? What might they become without direct human intervention into breeding, arranged playdates at the dog park, regular feedings, and veterinary care?

At this event we will be joined by Jessica Pierce and Marc Bekoff, authors of A Dog's World. Drawing on biology, ecology, and the latest findings on the lives and behavior of dogs and their wild relatives, they imagine a posthuman future for dogs and reveal how dogs would survive—and possibly even thrive. They will talk about how dogs are quick learners who are highly adaptable and opportunistic, and they offer compelling evidence that dogs already do survive on their own—and could do so in a world without us. Join us to learn how this new and revolutionary perspective can guide how we interact with dogs now.

Jessica Pierce is a faculty affiliate at the Center for Bioethics and Humanities at the University of Colorado Anschutz Medical School. Her books include Run, Spot, Run: The Ethics of Keeping Pets.

Marc Bekoff is professor emeritus of ecology and evolutionary biology at the University of Colorado Boulder. His books include Canine Confidential: Why Dogs Do What They Do. Twitter @MarcBekoff
Get a ~15% discount when you order A Dog's World: Imagining the Lives of Dogs in a World Without Humans from Broadway Books through December 1, 2021! Use code: STDOGSWORLD15
Event Date

Thursday, November 18, 2021

Start Time

7:00 pm Pacific

Tickets

Ticket Price: $15 for VIP Supporter
$5 for General Admission
FREE tickets also available!

get tickets

Location

This event will take place in a Zoom Webinar. Attendees will be able to participate in the chat and submit questions for the live online Q&A with the speaker.

Attendees will not be visible or audible during the event.

Register for Zoom event.

Available Food & Drink

Grab an (adult) beverage of your choice and join us!