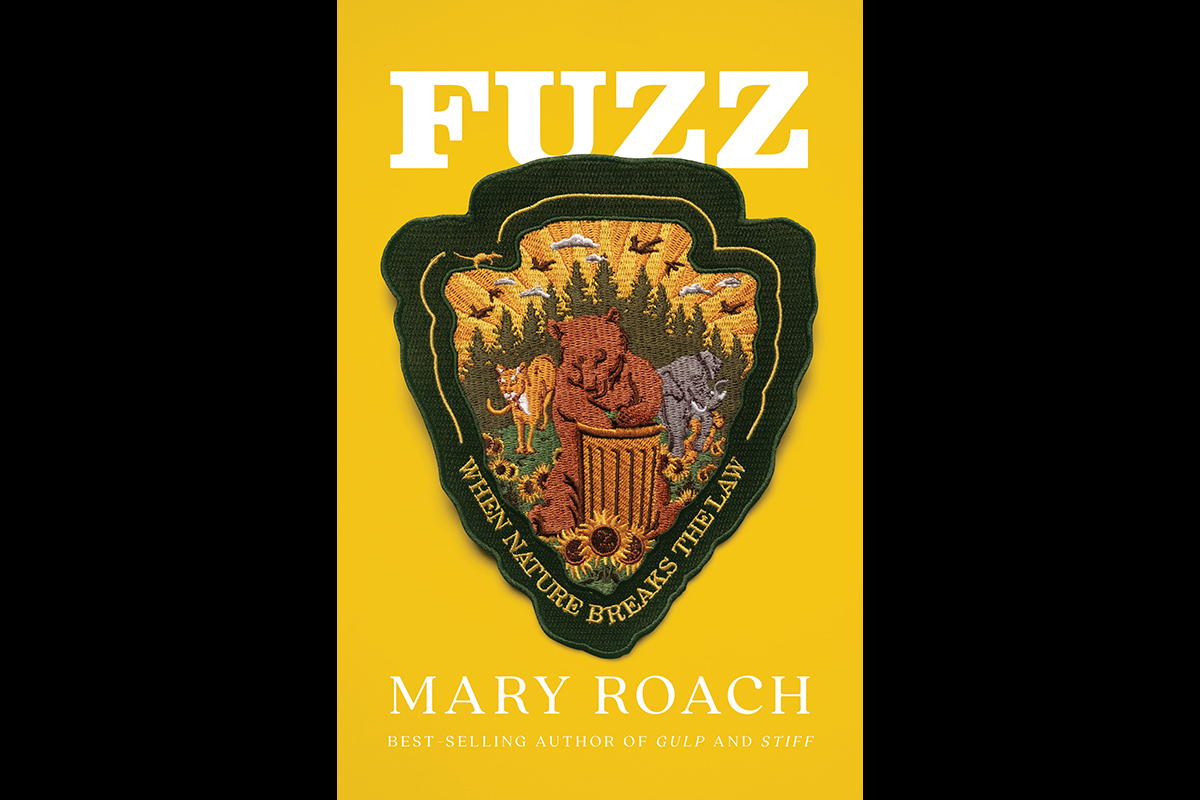 Fuzz: When Nature Breaks the Law
What's to be done about a jaywalking moose? A bear caught breaking and entering? A murderous tree? Three hundred years ago, animals that broke the law would be assigned legal representation and put on trial. These days the answers are best found not in jurisprudence but in science: the curious science of human-wildlife conflict, a discipline at the crossroads of human behavior and wildlife biology.
At this very special event we will be joined by New York Times  best-selling author Mary Roach for an entertaining conversation about her new book Fuzz: When Nature Breaks the Law. We can ask about her about the time she tagged along with animal-attack forensics investigators, when she traveled to St. Peter's Square in the early hours before the pope arrived for Easter Mass to watch how they handle floral display-destroying gulls, what it's like to taste-tests rat bait, and how to install a vulture effigy.
Combining little-known forensic science and conservation genetics with a motley cast of laser scarecrows, langur impersonators, and trespassing squirrels, Roach reveals as much about humanity as about nature's lawbreakers. When it comes to "problem" wildlife, she finds, humans are more often the problem—and the solution. Fascinating, witty, and humane, Fuzz offers hope for compassionate coexistence in our ever-expanding human habitat.

Get a ~15% discount when you order Fuzz: When Nature Breaks the Law from Broadway Books through November 5, 2021! Use code: STFuzz15

*****
Mary Roach joined us in 2017 to talk about her book Grunt: The Curious Science of Humans at War and you can hear a recording of that event on our podcast, A Scientist Walks Into A Bar. You can also find this recording on YouTube or by searching for A Scientist Walks Into A Bar in your favorite podcast app and going to Episode 14.
Event Date

Tuesday, October 26, 2021

Start Time

7:00 pm Pacific

Tickets

Ticket Price: $15 for VIP Supporter
$5 for General Admission
FREE tickets also available!

get tickets

Location

This event will take place in a Zoom Webinar. Attendees will be able to participate in the chat and submit questions for the live online Q&A with the speaker.

Attendees will not be visible or audible during the event.

Register for Zoom event.

Available Food & Drink

Grab an (adult) beverage of your choice and join us!