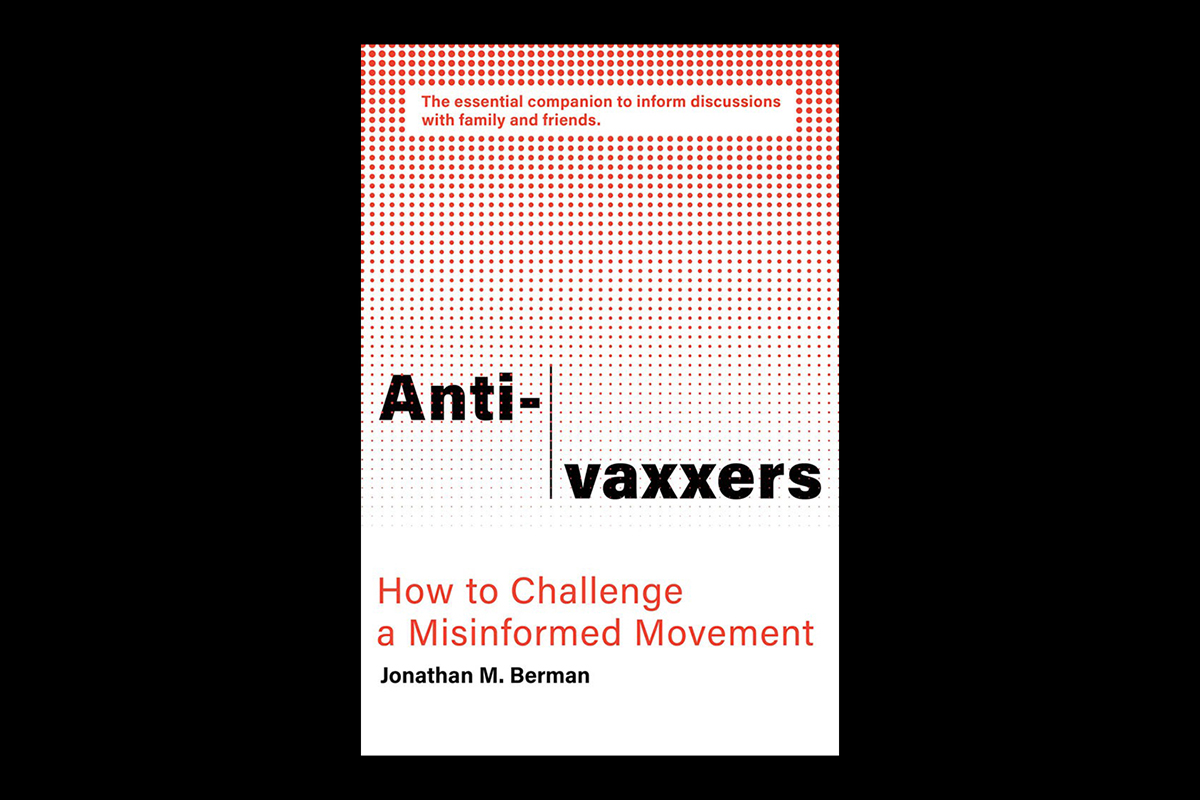 Anti-vaxxers: How to Challenge a Misinformed Movement
Vaccines are a documented success story, one of the most successful public health interventions in history. Yet there is a vocal anti-vaccination movement, featuring celebrity activists and the propagation of anti-vax claims through books, documentaries, and social media. Join us for a discussion of the book Anti-vaxxers: How to Challenge a Misinformed Movement, where author Jonathan Berman explores the phenomenon of the anti-vaccination movement, recounting its history from its nineteenth-century antecedents to today's activism, examining its claims, and suggesting a strategy for countering them.

Anti-vaxxers have changed their minds, but rarely because someone has given them a list of facts. Berman argues that anti-vaccination activism is tied closely to how people see themselves as parents and community members. Effective pro-vaccination efforts should emphasize these cultural aspects rather than battling social media posts. "Building trust and acting with kindness are important tools in the fight for public health."

Given the need for a new vaccine to combat the COVID-19 pandemic, it is more important than ever that we work to ensure that politicians who understand the value of science are elected, that clinicians have enough tools to convince patients of the best course of action for their own and their children's health, and that appealing lies never gain victory over hard-fought truths.

Jonathan M. Berman is Assistant Professor in the Department of Basic Sciences at NYITCOM–Arkansas. An active science communicator, he served as national co-chair of the 2017 March for Science.
Event Date

Thursday, September 10, 2020

Start Time

7:00 pm Pacific

Tickets


Join our Patreon or make a one-time donation to support our efforts!

Support Us

Location

This event will take place in a Zoom Webinar. Attendees will be able to participate in the chat and submit questions for the live online Q&A with the speaker.

Attendees will not be visible or audible during the event.

Register for Zoom event.

Available Food & Drink

Grab an (adult) beverage of your choice and join us!