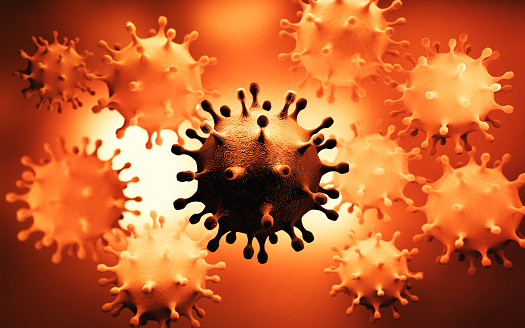 Supercomputing and Systems Biology: A New Hypothesis for COVID-19
(Note: this event is on a WEDNESDAY night.)

COVID-19 is largely known for causing respiratory distress, though people have also experienced a number of unusual symptoms such as heart arrhythmias, loss of smell, and discolored lesions on toes. There is still so much unknown about this disease and many scientists and labs are moving quickly to understand how COVID-19 impacts the body and causes such an unusual constellation of symptoms.

You may have seen in your social media feeds in the past few weeks that a recent paper has proposed a new hypothesis and may provide some insight. Using the world's second-fastest computer located at Oak Ridge National Laboratory, more than 40,000 genes from 17,000 genetic samples were analyzed and a new picture is beginning to form: COVID-19 may cause a disruption in the bradykinin system in the body which may then lead to blood and fluid leaking throughout organs and tissues. It's still a hypothesis, but if it is accurate, this paper suggests that there may be at least 10 potential FDA-approved treatments that could be used to treat numerous COVID-19 symptoms.

At this Science on Tap we will be joined by Dr. Daniel Jacobson, lead researcher and chief scientist for computational systems biology at ORNL. He will explain the bradykinin hypothesis in simple terms and describe how it could be used in future COVID-19 treatment.

Not only is this an exciting new development for dealing with this pandemic, but it's an exciting opportunity to learn how science works in real-time.
Event Date

Wednesday, September 16, 2020

Start Time

7:00 pm Pacific

Tickets


Tickets are free for online events. Please consider making a $5 donation or supporting us on Patreon so we can continue doing these events in the future.

Support Us

Location

Visit our Facebook page at 7pm on the day of the event for the Facebook live show (refresh until you see the video post), or watch the high quality version on Zoom. Register for Zoom event.

Available Food & Drink

Grab an (adult) beverage of your choice and join us!